Family Events - 2001
Here are a few of the notable events from 2001. They include a visit to the State Fair of Texas with Mike and Nikki, a family gathering in Florida and an ice storm in December.
Each October, The State Fair of Texas runs at Fair Park in Dallas. It is the largest state fair in the country, with over 3 million visitors each year. In 2001, Mike and his fiancÚ, Nikki, joined us for a day at the fair. Below is a photo of them in front of Big Tex.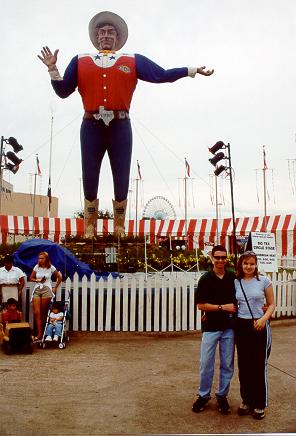 Below, Mike and Nikki are giving us that Minnesota look!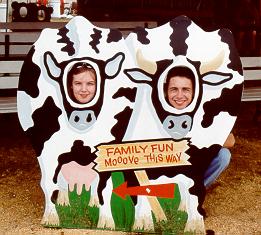 Another interesting aspect of the fair was the Budweiser Clydesdales. Two of the team are named Bruce and Chuck and stable next to each other. I wonder if there is any connection with my brother Chuck whom I used to share a bedroom with?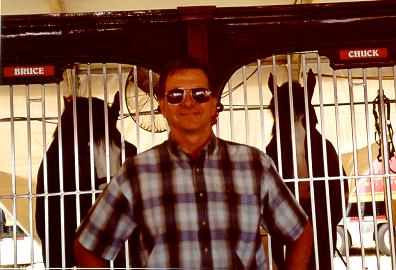 During October, my uncle Mike had a family reunion in Deland, Florida, twenty miles inland from Daytona Beach. About 70 relatives and 50 friends attended the big party at the yacht club there. The photograph below was taken at the family reception the afternoon before the party.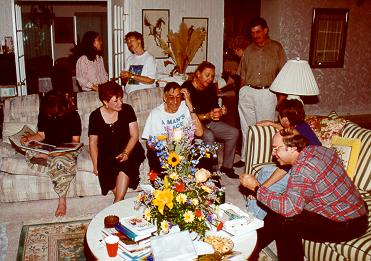 The most notable event around here in 2001 was the not so big ice storm of the 12th and 13th of December. This was the worst one since back in '93 when the Cowboys played the Dolphins in the infamous "Ice Bowl" game on Thanksgiving day. Although travel was difficult and walking was a real adventure, it did make it look a little like a northern Christmas as you can see from the picture below.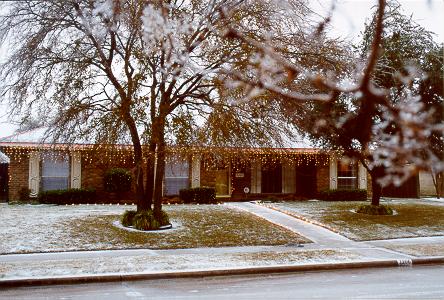 As an added benefit, the icicle lights took on a look of authenticity.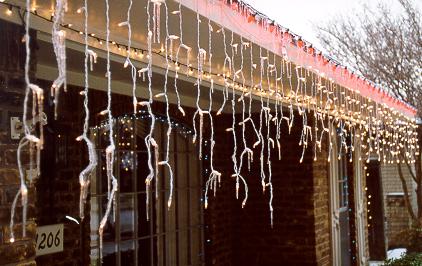 Everything had that shiny "glazed donut" coating of ice, including the birdhouses.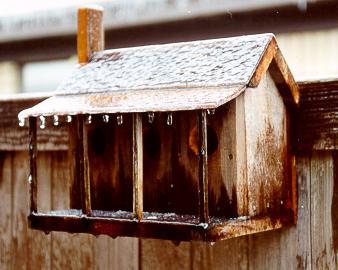 It didn't last long as the temperatures climbed back into the 50's the following day.