Family Events - 2004
Here are a few of the notable events from 2004. In addition to the usual birthday and holiday events, they also include a Mardi Gras party at the church, a trip to Ennis for the Bluebonnet Festival and the snow days we had in February and December. A special event this year was Betsy finding and meeting her half-brother.
Betsy was adopted, and for several years searched for her birthmother. Her mother had died, but she was able to locate an aunt and several cousins in the Washington DC area. She also found out she had a half-brother, Claude, who she finally was able to meet. This is Claude and Betsy before heading off to a party.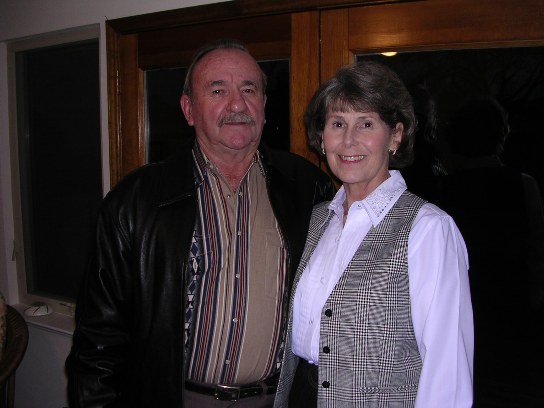 The party was at the church, and our assistant priest had a rock band in college. Here is the rocking rev, Fr. Yost, with the "Codgers", a band comprised of church members.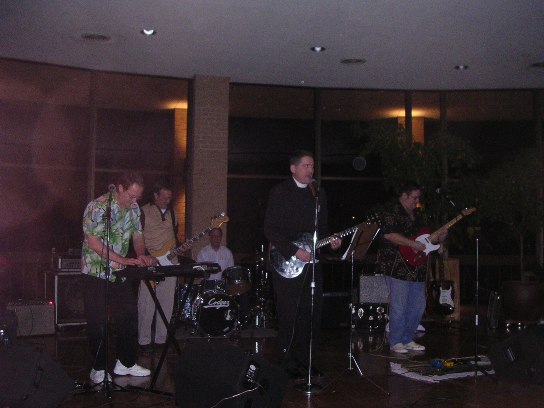 Good friends Olive, Sandra and Leonard. We all originally met honky tonkin in Dallas.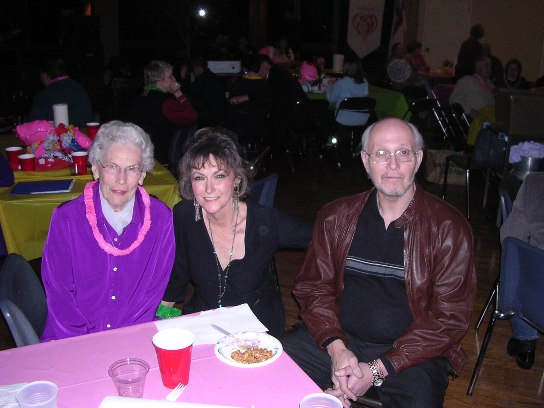 Here is Sadie and her husband Eddy with Betsy.
Dallas is just far enough north to get an occasional dusting of snow. That happened twice that year: once on Valentines Day and then again on December 23rd. We have what I call "ideal snow". It's the kind that looks pretty, you don't have to shovel or plow, it is gone before it starts looking dirty and doesn't damage the southern grasses like St. Augustine.
The photo below shows what it looked like on February 14th, 2004.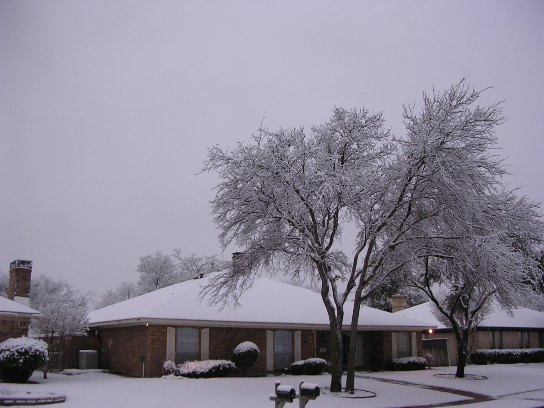 Betsy in her red hat with her daughters Chrissy and Holly.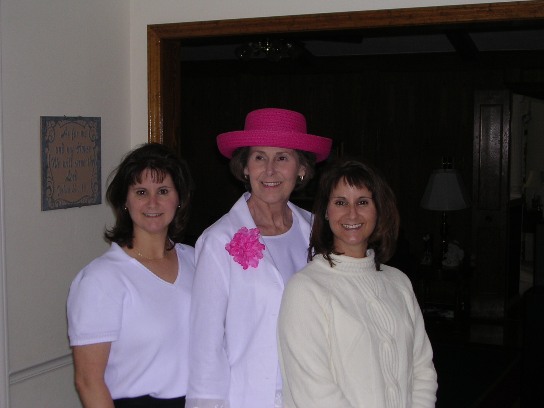 Below are the kids, less Tim, and the grand kids.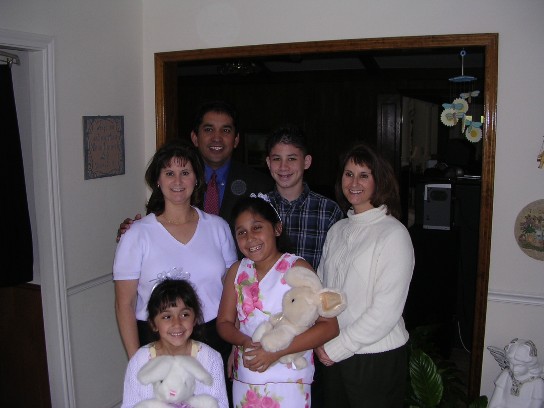 One more shot of Betsy with the grandkids.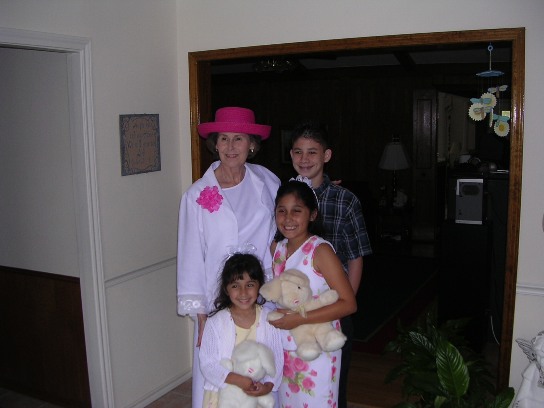 Bluebonnet season and the Bluebonnet Festival in Ennis is a regular event for us in April. We don't go every year. lest we wear out the experience, but we make it every couple of years, especially when there is a good crop. This year, 2004, was average as blooming goes, but since the weather was great, we went. We have lots of bluebonnet photos and some of the better shots are shown below.
The shot below is a nice little spread on a hill with fields of bluebonnets.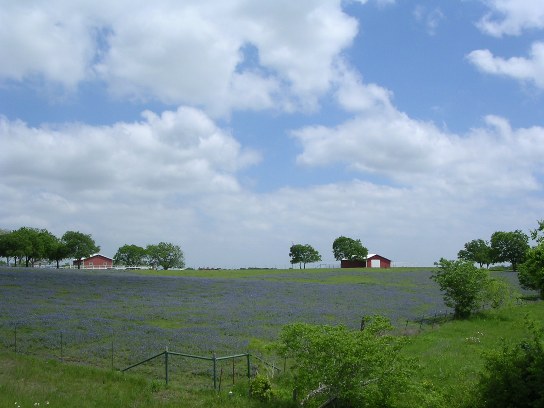 Here is another nice shot of house on a hill.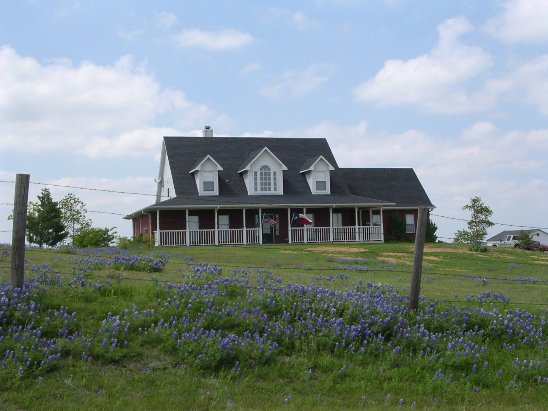 Below is Betsy in a batch of bluebonnets along the road side.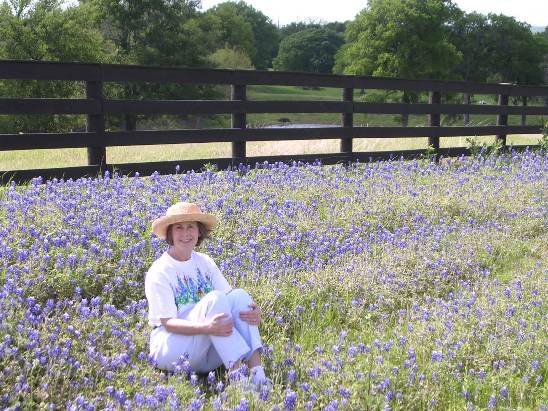 Betsy in her favorite combination of wildflowers: bluebonnets & paintbursh.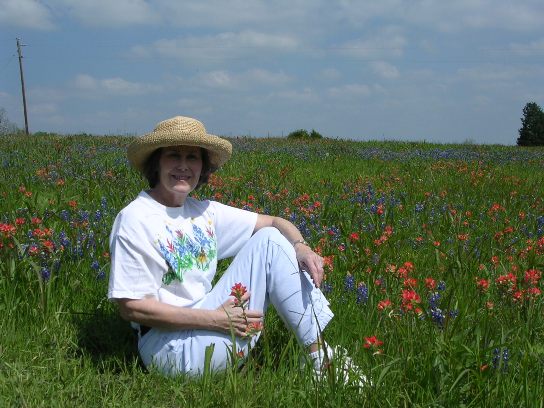 Conversing with some of the locals on Sugar Ridge Rd.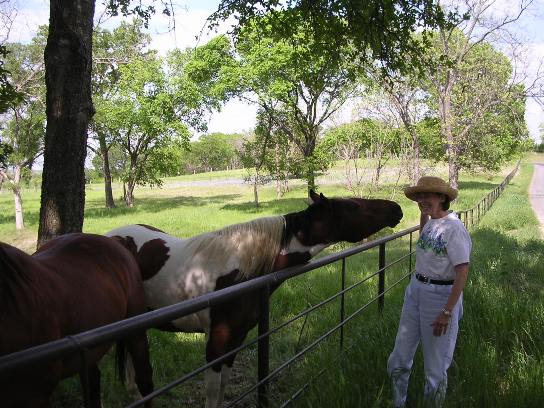 Area artists having a "field day".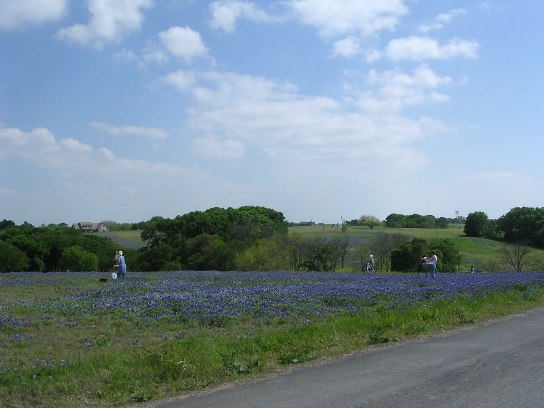 That is a sampling of what it was like in Ennis in 2004.
Another July and another birthday for Betsy. Here she is blowing out the candles on her cake.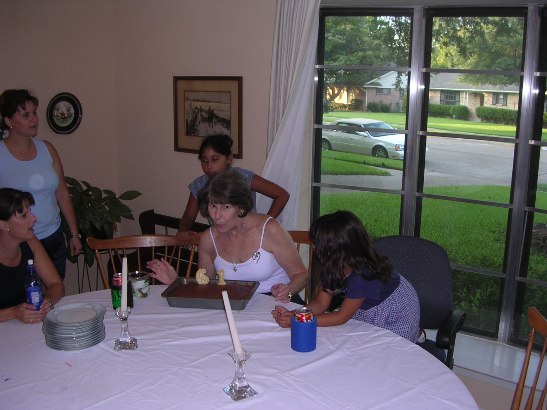 Below is Betsy opening her gifts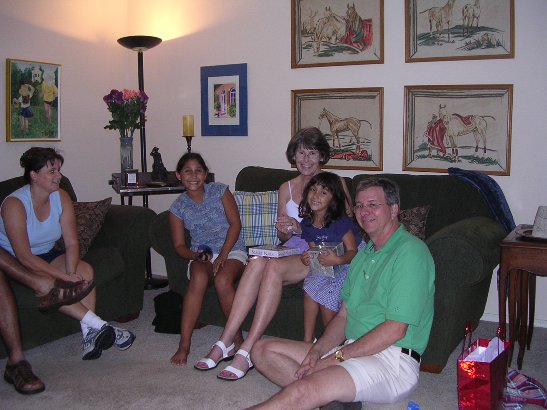 Nothing like some Grande Margaritas to help you have a good time.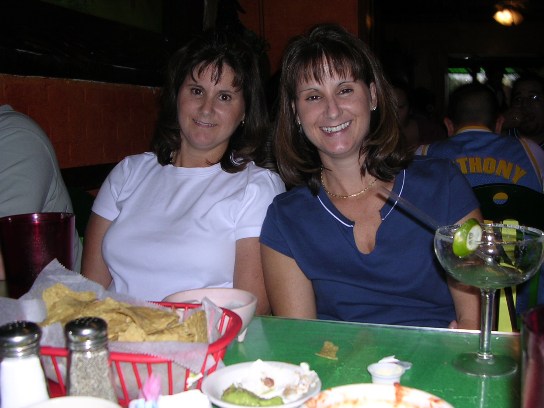 Some chocolate for desert is also good. Who cares? It's your birthday!!!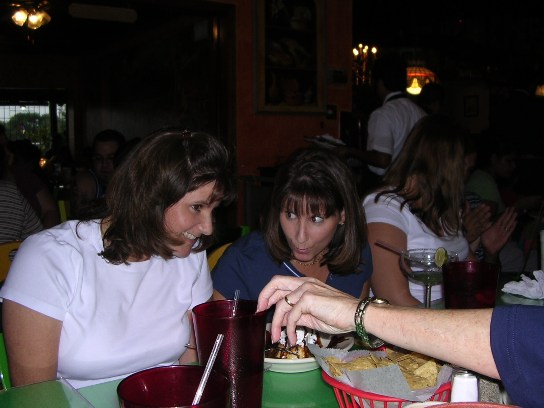 Even the grandkids got something. Here is Alissa with a balloon monkey.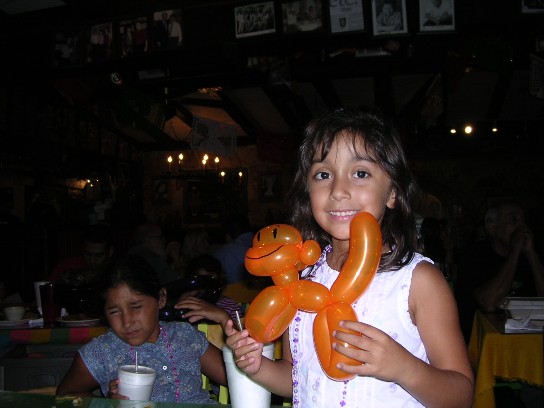 Below is a shot of the second snow of 2004, the "dusting" we got on December 23rd.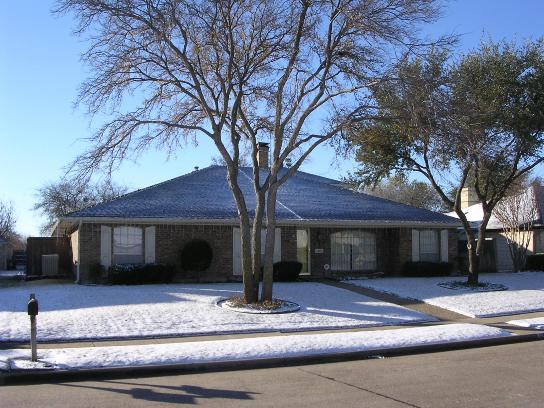 Notice how the streets and sidewalks are nice and dry.
Here is a shot of Tim, Holly, Betsy and Chrissie at Christmas.