Family Events - 2007
Here are a few of the notable events from 2007. They include: Easter, Tim's birthday, a trip to Ennis for the bluebonnets, our oldest grandson's graduation and my birthday.
Spring came early this year, and by Easter, most of the "cold-natured" flowers were well on their way. Her is a shot of Bruce and Betsy in a home-made arch used for climbing flower.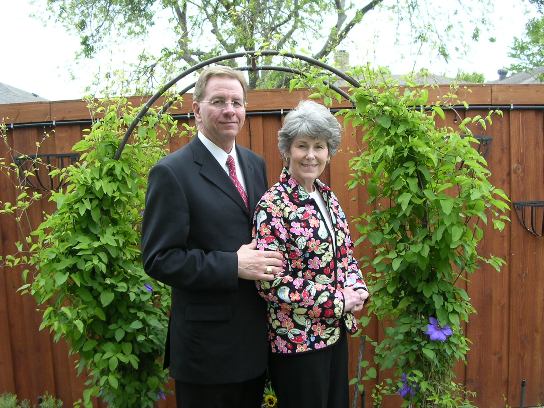 Depending on the year, it could have Clematis, Mandeville or Trumpet Vine. The whole family is shown in the photo below.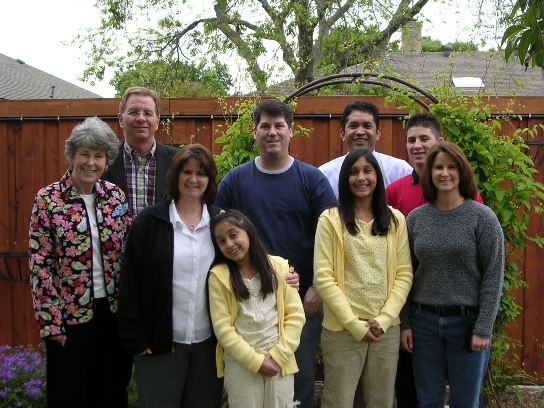 Tim's birthday comes right after Easter, here he is receiving a plastic tortoise for the yard.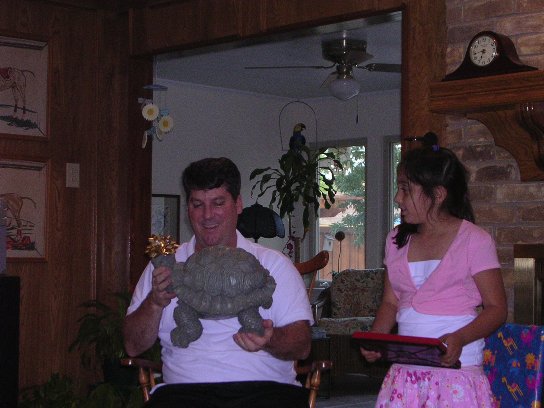 And of course, there is the traditional cake and ice cream after singing Happy Birthday.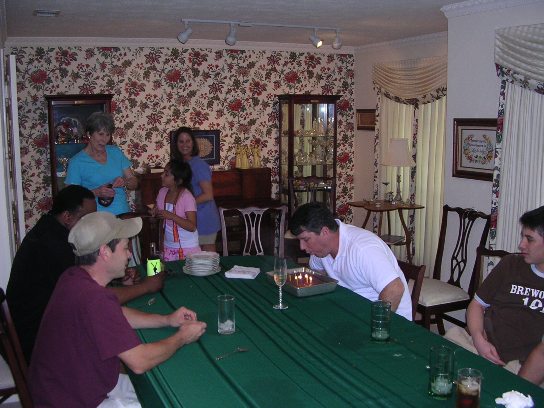 The spring of 2007 was a great season for Bluebonnets. Unfortunately, we had a cold front come through the weekend we decided to go down to Ellis County for the Ennis Bluebonnet Festival. Here is Betsy, Tim and Aunt Harriet in a field along the roadside.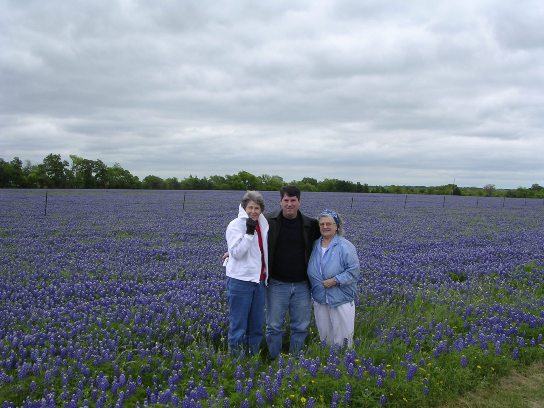 Below is a shot of Betsy and Bruce sitting on a fence in front of a field of bluebonnets.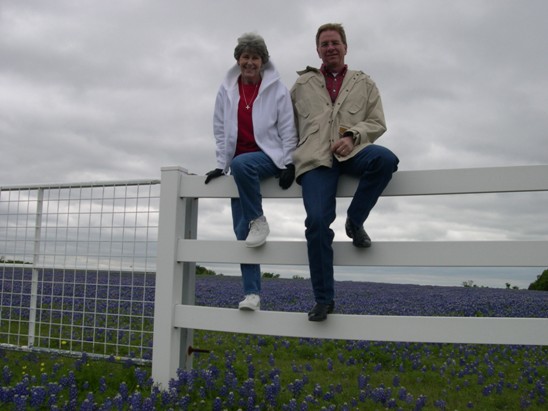 The folks living in the house in the distance in the photo below have a "front yard" full of flowers.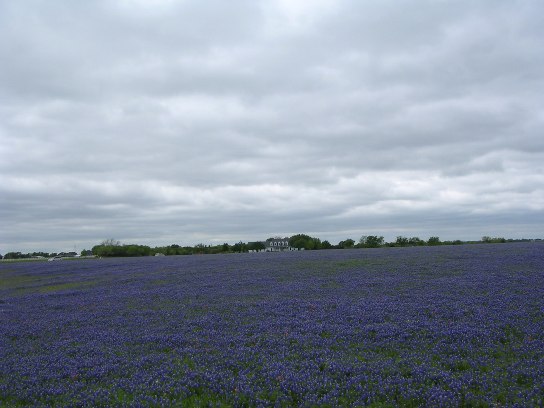 Bruce and Betsy in a variety of wildflowers at the entrance of another "spread" in the area.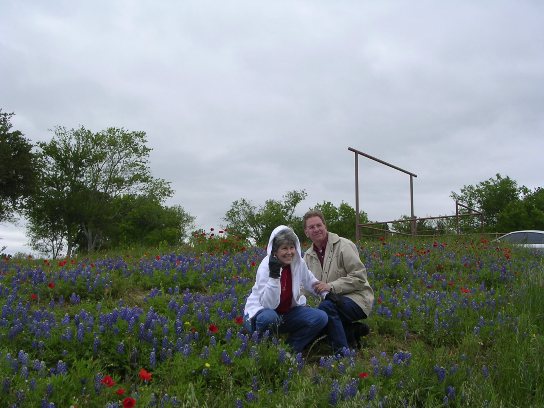 Here is a close-up of the flowers.
Some Longhorn cattle along the way.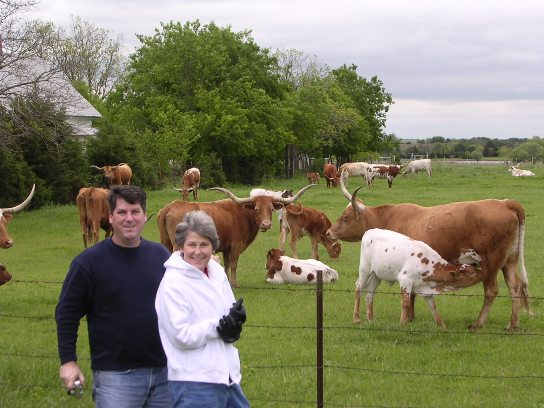 Our oldest grandson graduating in May. He is next to the third row of chairs from the left behind the girl with the white stole.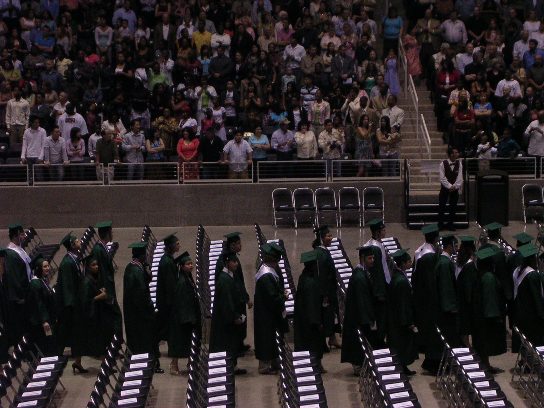 Brett on his way up to collect his high school diploma.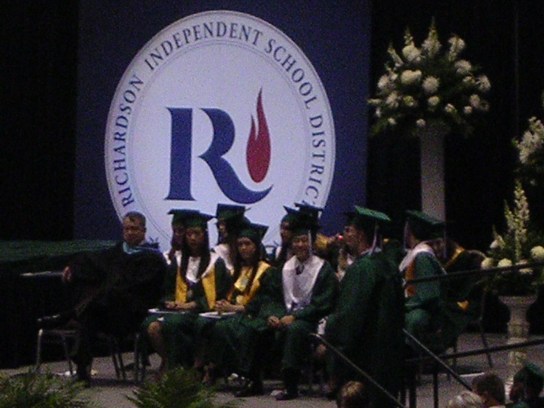 The family photo with the graduate after the graduation ceremonies.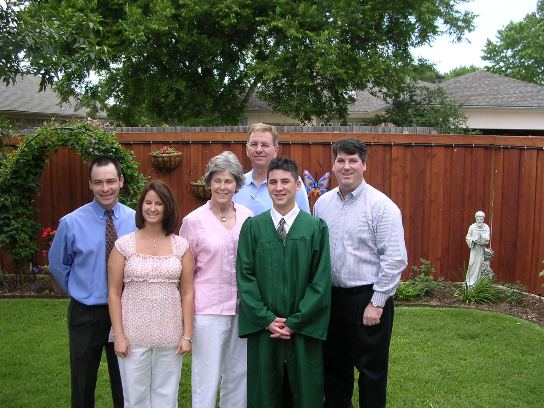 This was the year I really got passionate about off-road cycling. Here I am opening a University of Florida cycling jersey. The granddaughters decided I needed a party hat.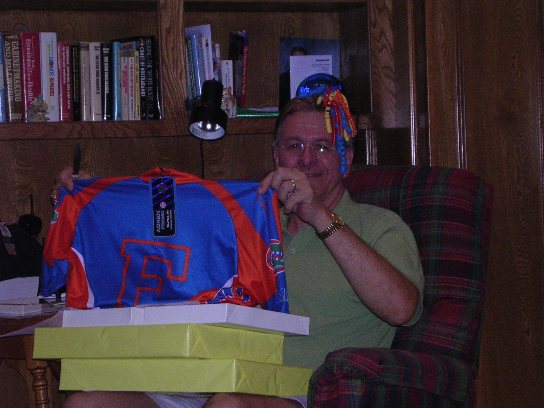 As always, the gift of a good single malt Scotch whisky is always appreciated.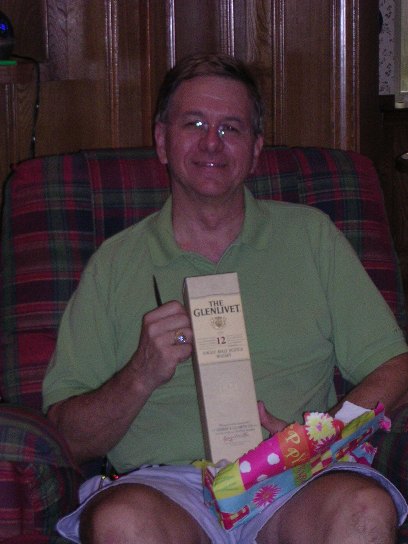 And what would a party be without some good looking women. Here are the twins, Chrissy and Holly, enjoying the festivities.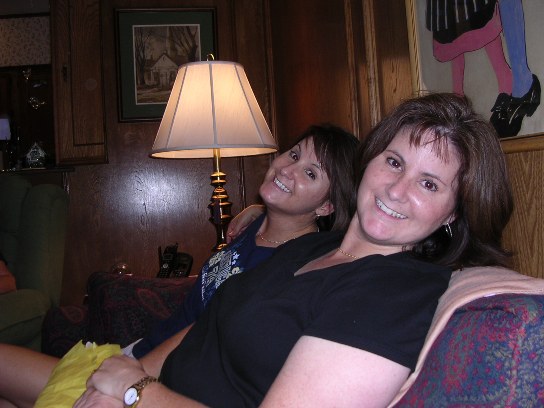 More To Come
Please check back later. There is more to come for 2007.