Trips & Vacations - Southeast 2008-09
Here is a brief rundown on our trip through the Southeast in December 2008 and January 2009. If you would like a full-resolution of any of these photographs, please let me know and I will send them on.
The first stop on our trip was a visit with my daughter Sara and granddaughter Emily. They are a day's drive east of Dallas in Daleville, Alabama.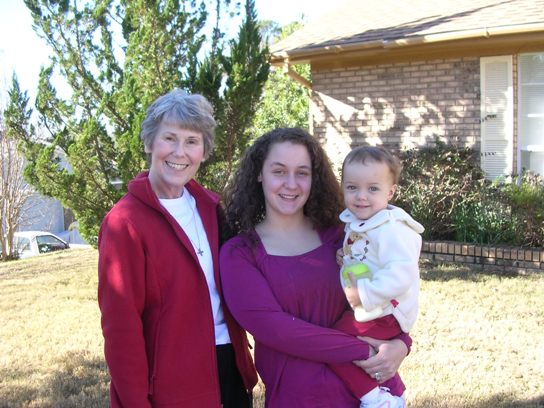 This is Betsy and Emily with Sara. Emily was born on April 18th, 2007 at 3:06 PM CDT, weighed in at 5 pounds, 15 ounces, and was 19.5" long. She was 21 months at the time these photos was made.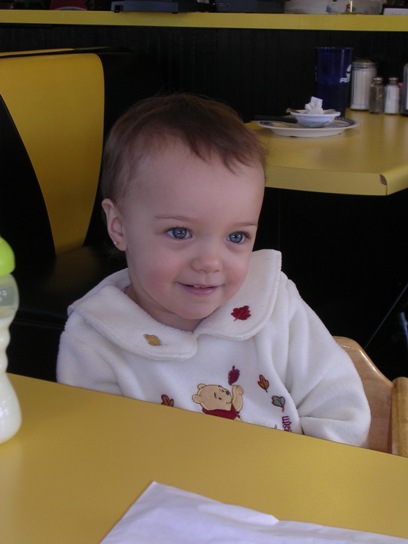 After a few photos in the front yard, we went out for breakfast. Here's an irresistible shot of Emily at the Waffle House.
From Alabama, it was on to Brandon, Florida in the Tampa suburbs to visit my sister Judy, husband Howard and nieces Amanda and Nikki.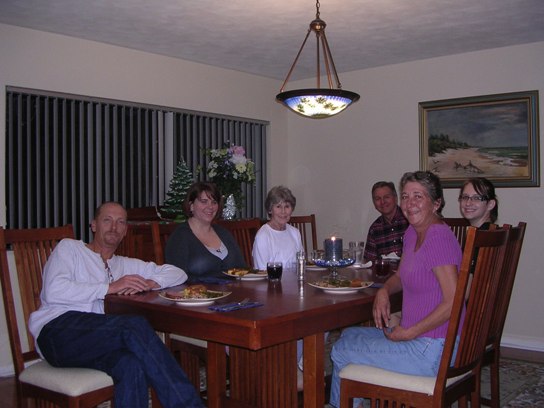 This is a shot of the bunch of us at dinner. From left to right we have: Howard, Amanda, Betsy, Bruce, Judy and Nikki peaking out from behind her mother.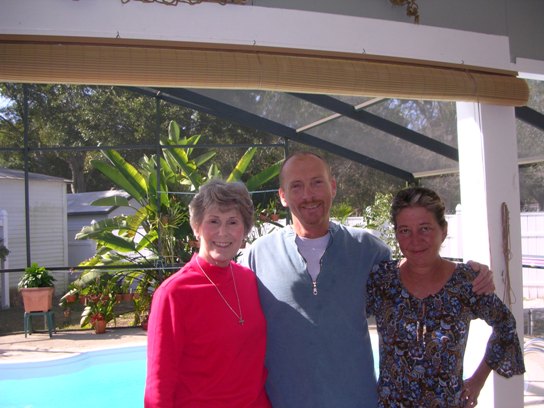 Here's one of Betsy, Howard and Judy by the pool.
This was New Year's Eve, and later that evening, we sat around the fire pit with drinks watching the neighborhood fireworks going off.
Next on the agenda was a stop at my uncle Mike's place outside of Deland for the annual New Year's day family gathering.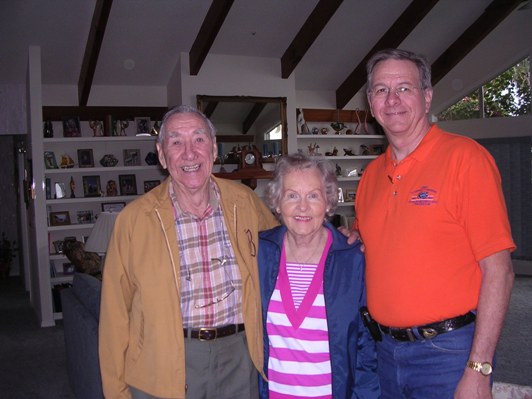 This is a photo of my uncle mike and his wife Evelyn. They are remarkably active for folks closing in on 90 years of age.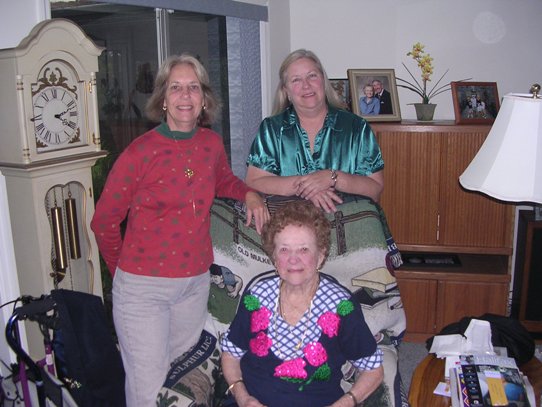 Pictured above is my aunt Jeanne who normally hosts this gathering. However, since turning 90, she has passed the torch to Mike, her younger brother pictured above. With her are daughters Linda and Peggy.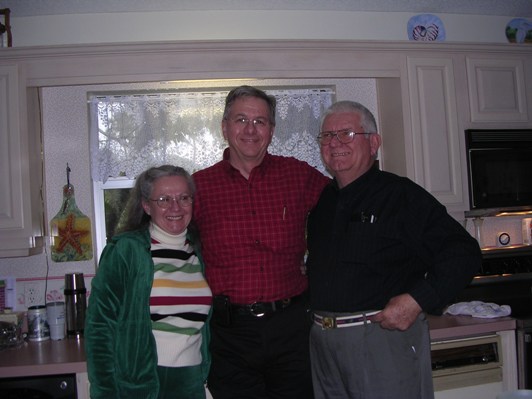 This is a photo of my cousins Lucy and Gillis. Lucy and I attended grade school together, and Gillis and I the University of Florida. That was a very long time ago.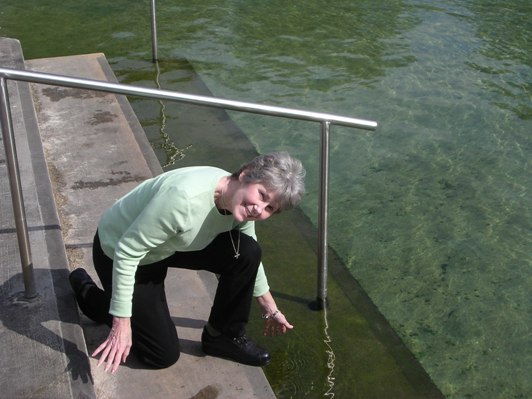 While we were in the area, we stopped by De Leon Springs, the mythical fountain of youth, to get a little water on us. I used to swim there, so that may be what is keeping me young. J
On the way back to Dallas, we needed a place to stop for the night, so why not a historic Bed & Breakfast in the historic section of Mobile, Alabama.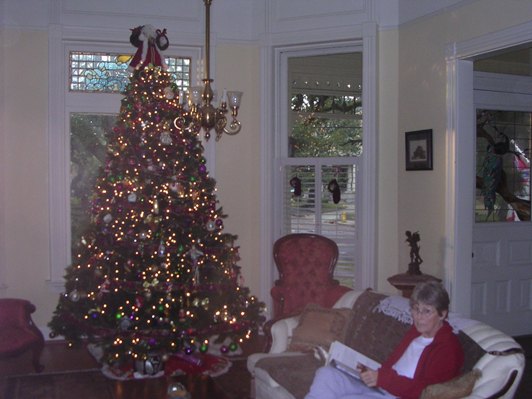 As you can see, they still had the tree up.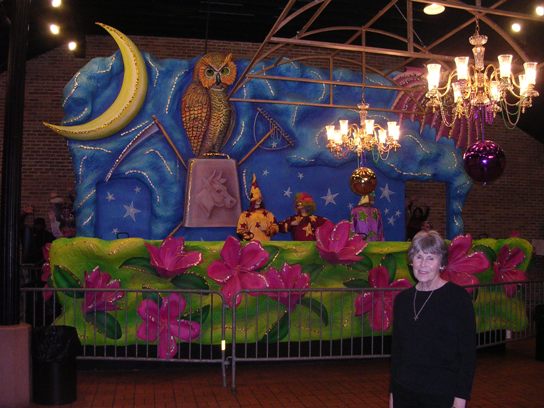 While in Mobile, we visited the Carnival Museum. This was a very interesting visit. I had no idea Mobile was the birthplace of Mardi Gras, nor the social implications associated with it. This is a shot on one of the early floats.
Of course, with Betsy's interest in things old and southern, we had to go back by way of Natchez. Below are a couple of the homes in the area;