Trips & Vacations - Charleston 2006
In June, 2006, we took a trip to Charleston, SC in conjunction with some NCEES Electrical Exam Committee work I was doing in Clemson.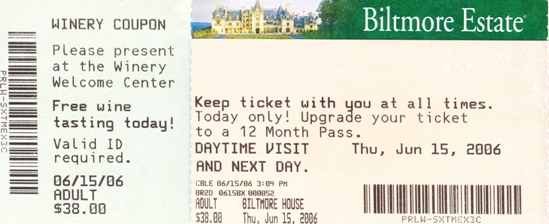 We arrived a day early for the committee meeting and toured the Biltmore Estate in Ashville.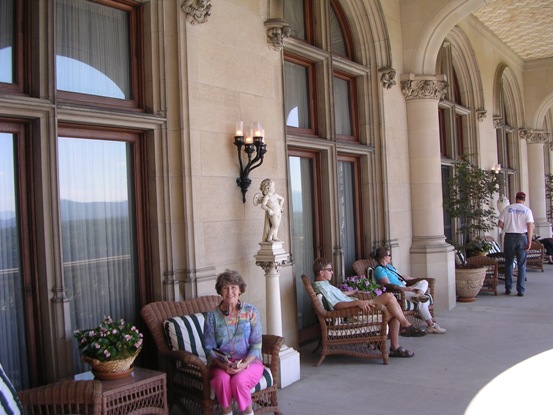 A shot of Betsy taking a load off on the veranda of the Biltmore Estate.
During the work sessions of the Committee, Betsy toured the local historic sites around Clemson. When my work was done, it was down the road to Charleston.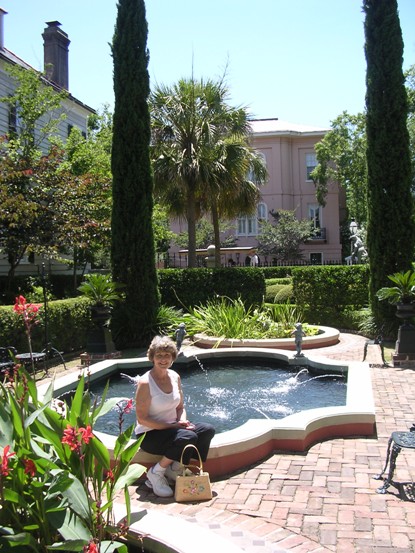 Betsy by the fountain in the garden of one of the houses we toured.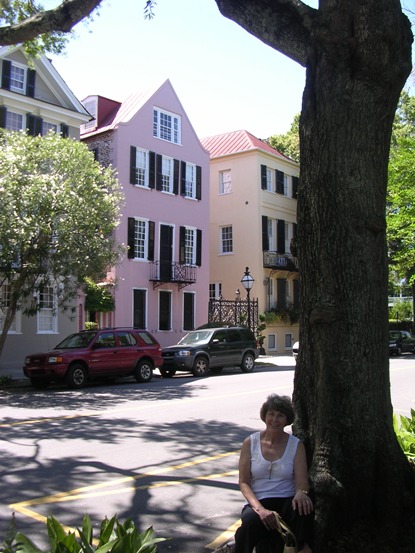 Catching a break in the shade on East Bay Street.