Trips & Vacations - Florida 2003
In June of 2003, we headed down to Florida to visit with family & friends. We picked up my daughter Sara in Alabama, visited Betsy's brother in Leesburg, spent a few days at my sister's place in Apopka with my daughter, mom, brother and in-laws, then went on to visit uncle Mike in Deland. We wrapped it all up with a visit with my cousin Bill in Gainesville before heading tack to Dallas.
After picking up Sara, we stopped by to see Betsy's brother Claude in Leesburg. Betsy was adopted, and in the process of finding her mother, also learned she had a half-brother in 2003. She had first met him in Dallas earlier in the year and later visited him in Florida on a trip down that way.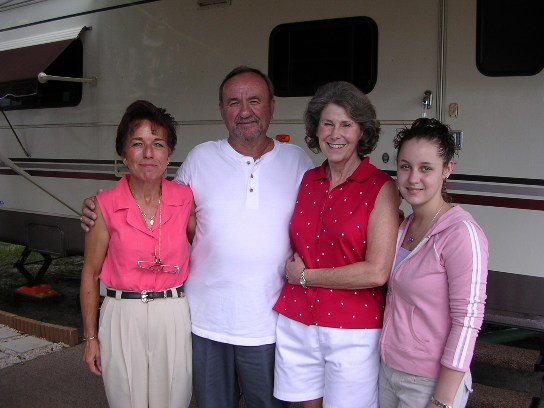 Pictured above is Christine, Claude's wife, Claude, Betsy and Sara.
The next stop was by my sister's place in Apopka. It was summer-time and the living was easy.
Howard and Judy "hanging" by the pool.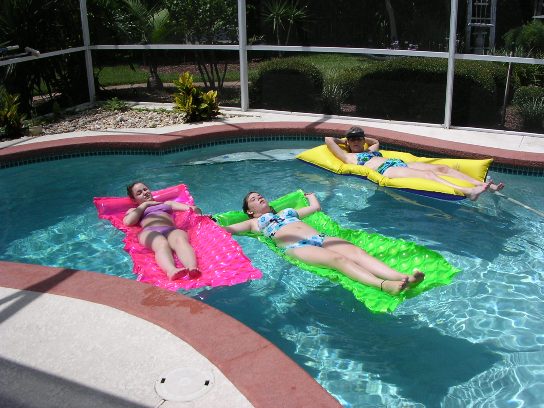 A bunch of "cuties" in the pool: Sara, Amanda & Betsy.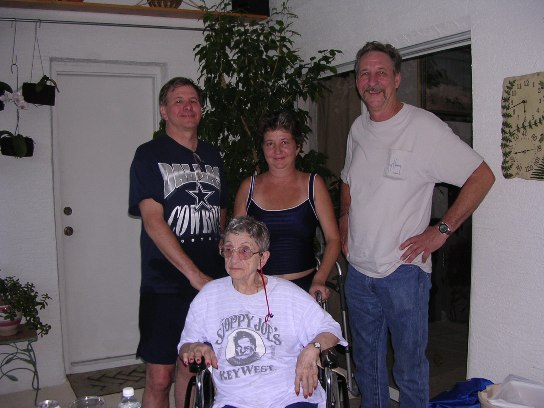 Me, my sister Judy and my "little" brother Chuck in the back and mom in the front.
Visit with Uncle Mike in Deland
After a couple of days, we headed north to Deland for a visit with my Uncle Mike.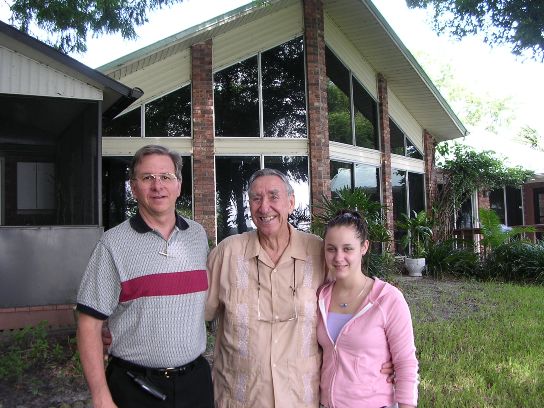 Me, Uncle Mike, and my daughter Sara in front of his house.