Trips & Vacations - Florida 2005
In January of 2005, we spent time in Florida with family & friends. We visited Betsy's cousin Ann in Dunedin, visited Clearwater, St. Pete and Ft. Desoto. Went on to see her brother in Leesburg, spent a few days at my sister's place in Apopka, then went on to visit uncle Mike in Deland. We wrapped it up with a visit with my cousin Bill in Gainesville before heading tack to Dallas.
Betsy's cousin Ann retired to Florida, so since we were "in the area", we stopped by for a visit.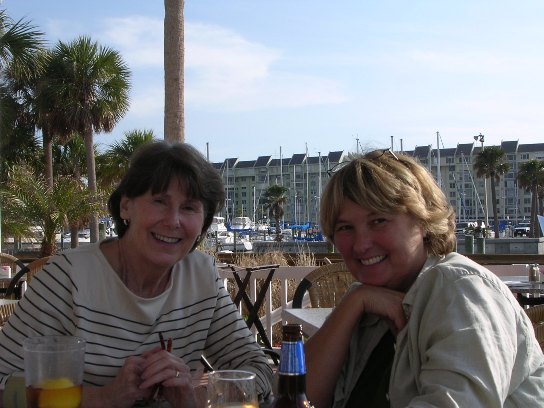 Here is a photo taken at lunch at a restaurant overlooking the yacht basin in Dunedin.
After our visit with Ann, we stayed the night in Clearwater just south of Dunedin.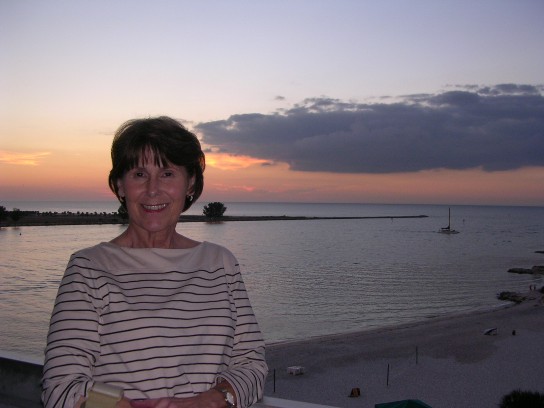 Here is a sunset photo of Betsy on the balcony overlooking the inlet from the Gulf of Mexico.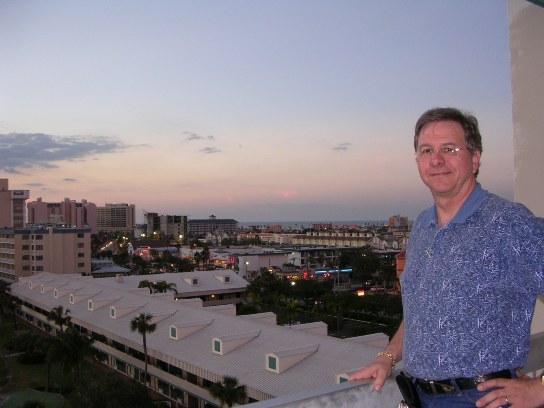 Here is one of me at the hotel taken looking up the barrier island.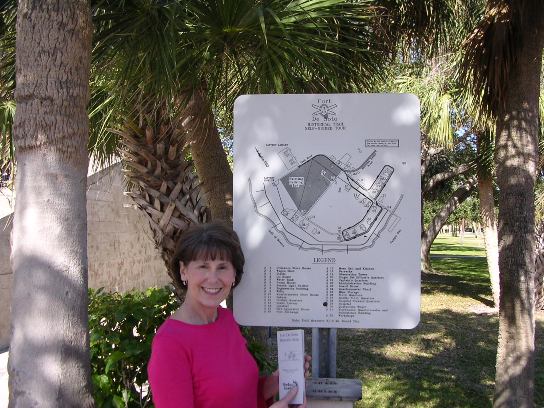 The next day we drove on down the coast to Ft. De Soto State Park. Here is Betsy at the park map and directory.
This is Betsy next to one of the mortars used to defend of the mouth of the bay.
The final shot is Betsy on a fishing pier at the mouth of Tampa Bay. The Skyway Bridge can be seen in the distance.
From St. Pete, it was on to Leesburg to visit her brother Claude.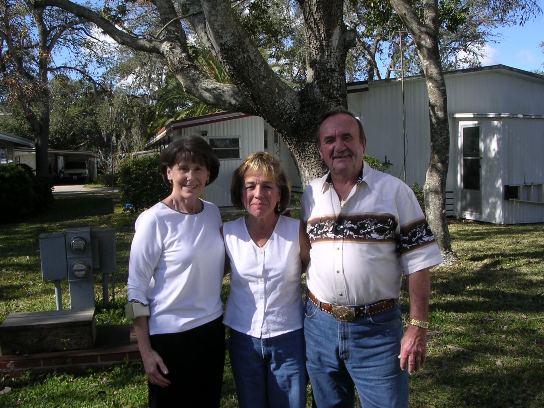 Here is Betsy, Christine and Claude under the Live Oak tree.
The next stop on the "relations tour" was my sister and her husband in Apopka.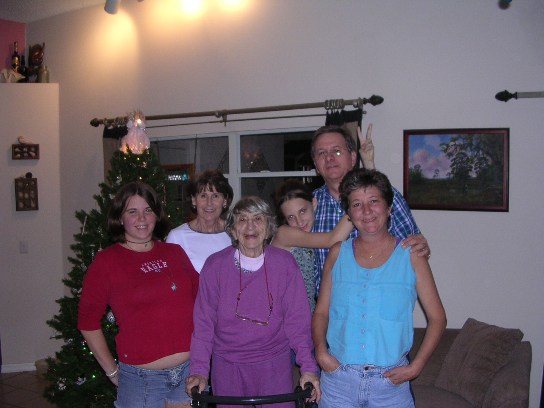 Here we have Amanda, Betsy, mom, Nikki, myself and Judy, with Howard working the camera.