Trips & Vacations - Puerto Rico 2003
In June of 2003, we spent some time in Puerto Rico in conjunction with a radio communications project I was working on in Fajardo. While we were there, we visited the El Yunque Rain Forrest, drove around the eastern end of the island to Ponce and back across the mountains, went snorkeling at Luquillo and other beaches and toured Old San Juan.
The rain forest hosts a number of unique plant and animal species. It is said that El Yunqeu is the only rain forest managed by the U.S. Forest Service.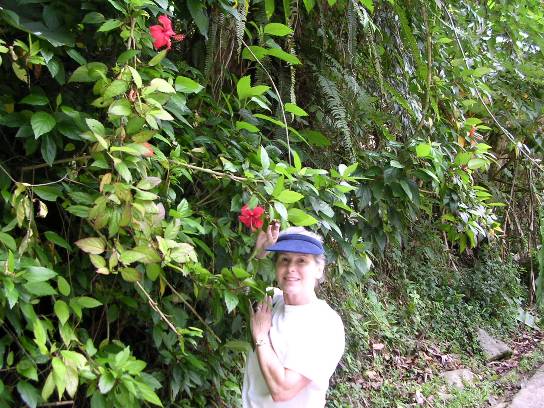 This is Betsy checking out some Hibiscus along the trail.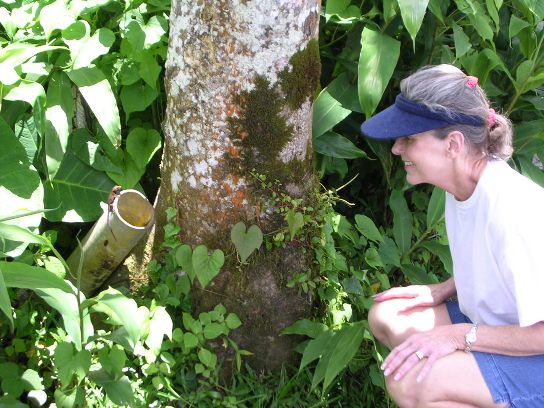 Betsy makes friends where ever she goes. Here she is having a conversation with a lizard she met along the trail.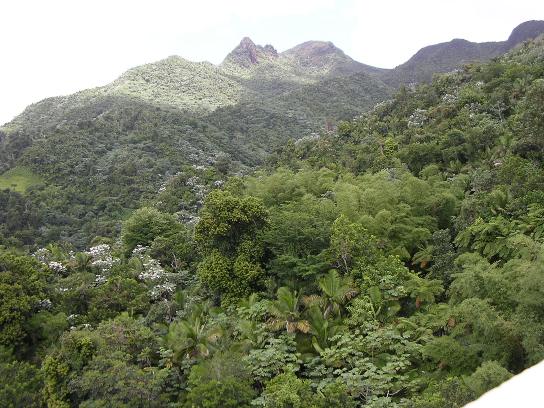 This is a shot of El Yunque peak of the taken from the observation tower. This is a rare shot since the rain forest is normally shrouded in mist and clouds.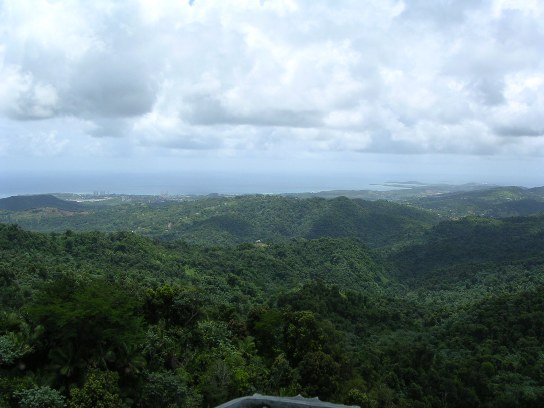 Another shot from the observation tower looking north-east towards the coast.
We also took a drive around part of the island one day. We started in Fajardo and drove around the eastern and southern sides to Ponce.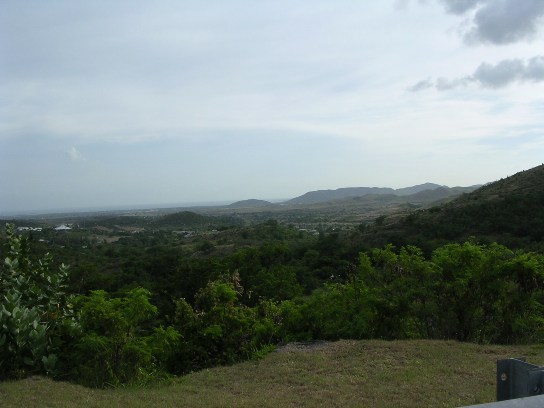 From Ponce, we drove across the mountains to San Juan and back to Farjado. The shot above was taken along the southern coast.
We had our snorkeling gear, so we spend some time at Luquillo Beach.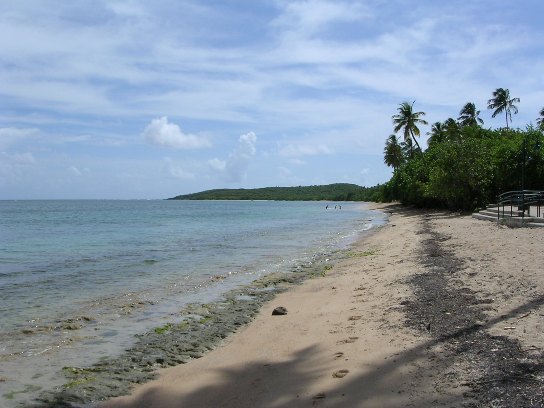 This is a photo looking towards the beach from the Seven Seas Resort.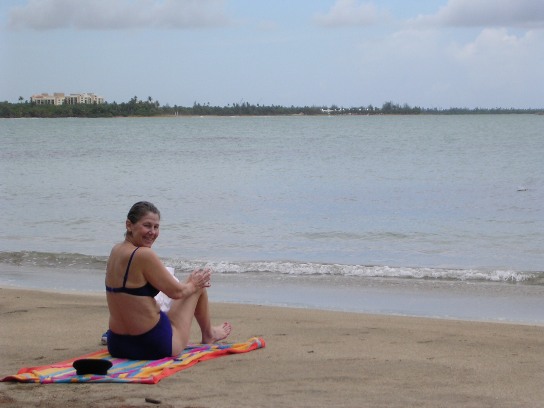 One of Betsy after some time in the water.
You can't really go to Puerto Rico without visiting Old San Juan.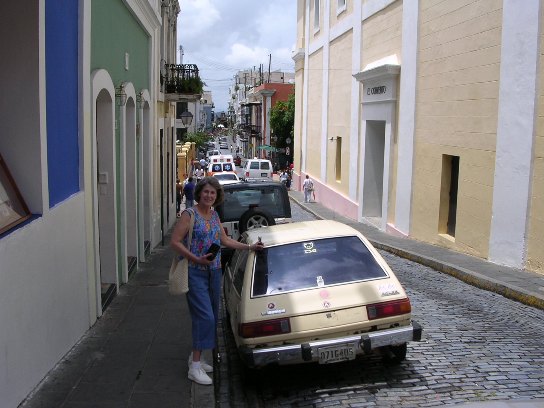 Here is a typical street scene in the old city.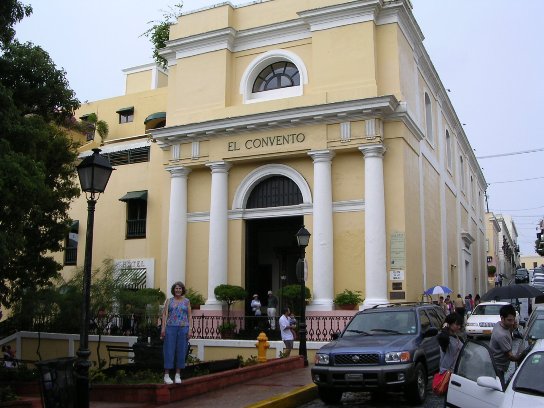 A friend of ours in Dallas wanted a photo of El Convento, so this one we shot there.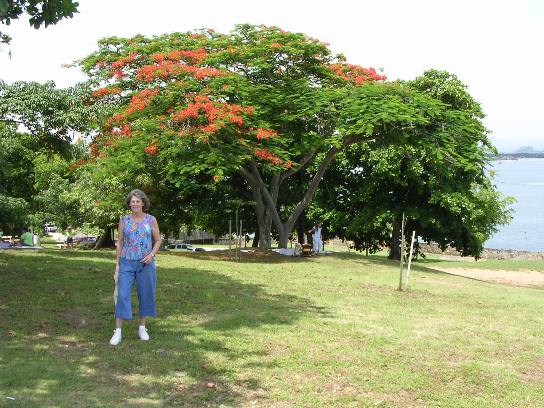 Betsy by a Flame Tree in the park near El Morro.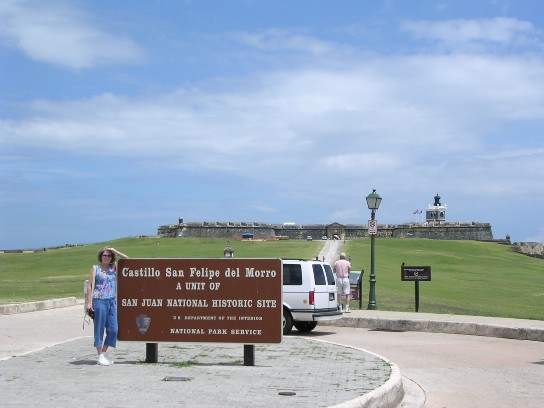 And of course, the "mandatory" visit to the fortress El Morro guarding the entrance to the port.