Bruce's Personal Interests - Dancing
We began Country & Western dancing in 1993 and within a few years became quite good. Of course, practicing for for several hours at a time several nights a week had a lot to do with it.
This is a photo taken before we left for the Oil Barron's Ball at Southfork Ranch back in 1996. It was one of the first "Texas black tie" events we had been to and it was a lot of fun.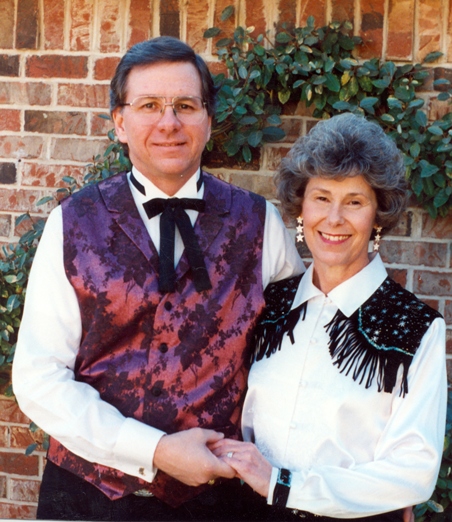 Betsy was good at putting together dance outfits. Some she put together off the shelf, and others she made herself. Below are a couple she came up with for a 4th of July dance.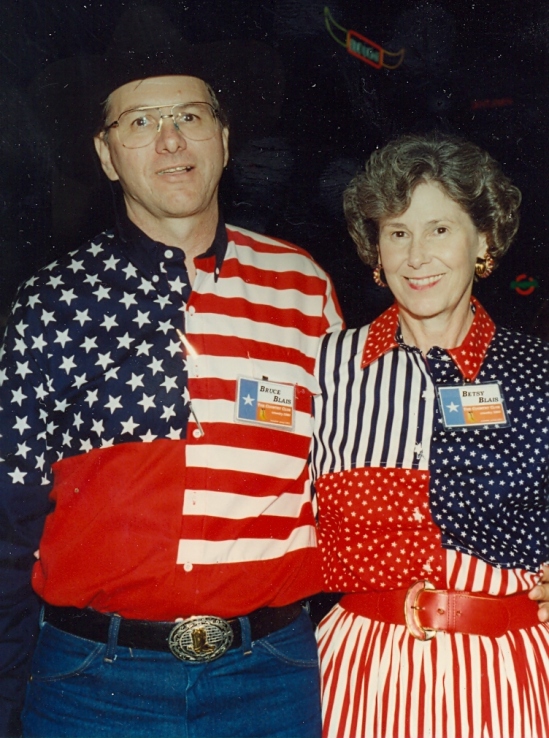 As said earlier, Betsy sewed many of our competition outfits. Here are some Cowboys outfits we used at several competitions in the Dallas area.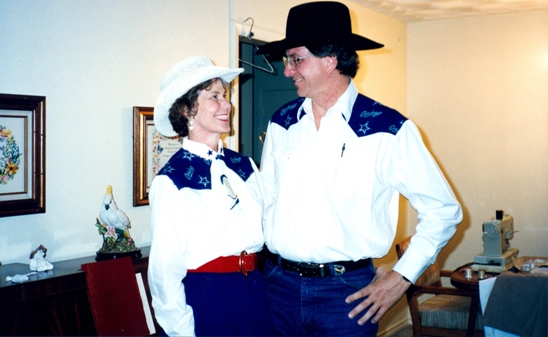 The lovely lady herself in classic white blouse, signature red belt and western skirt.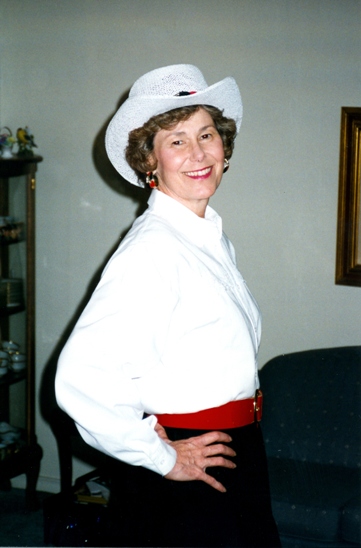 This is Bruce dressed up formal with tux shirt, tie and silk and velvet vest.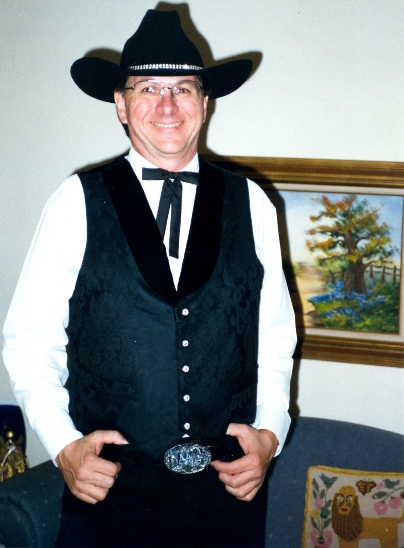 This is one of the few photos we have of us dancing in a qualification.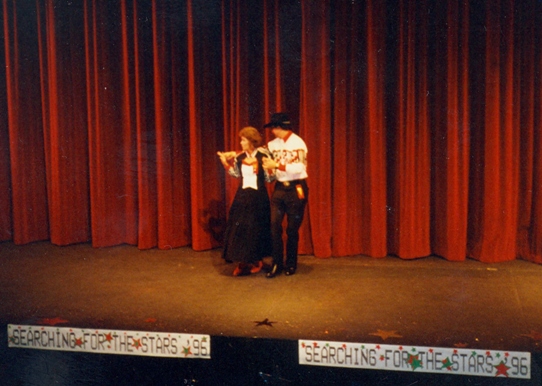 These are our dance outfits for one of the dance club's annual Christmas parties.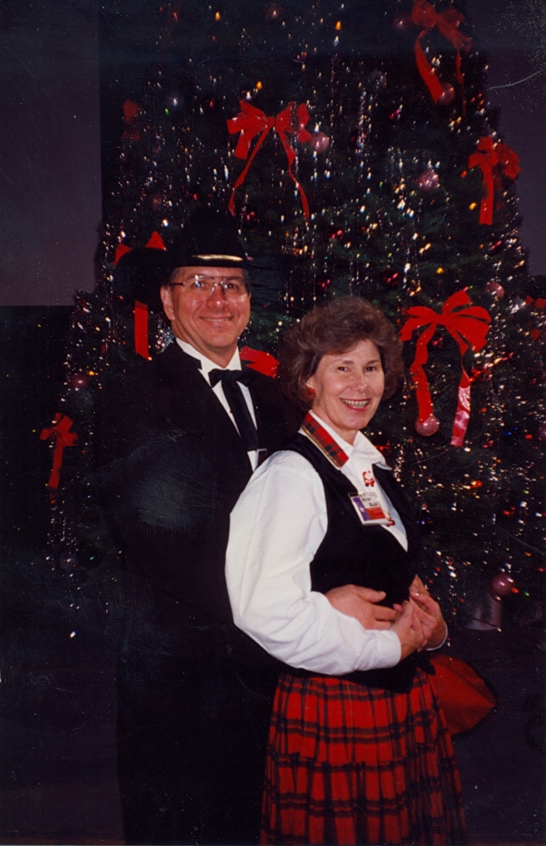 And finally, one from the wedding album.